Electronics enthusiasts often know various specifications of their devices, and choose new smartphones based on performance numbers, battery, screen, and more. But, if you need to check some information with the device in hand, Android offers a specific page that gathers several details quickly and easily. It is possible to access this screen in a few seconds and with a few simple steps.
Realme UI 3.0 will be released in October; know what to expect
Twitter presents a package of news, including more options for monetization
How to put the vaccinated sticker on the Tinder profile
How to see hardware details on Android
First you need to access the smartphone's general settings, just select the corresponding icon in the application tray. It is also possible to enter the settings menu through the notification center.
Within the settings menu, screen adjustments, storage, battery, among others will appear. It is necessary to select the option "About Phone", usually located at the bottom of the page. Note that the images are screenshots of a Motorola device, which has an interface very similar to pure Android. The terms and location of commands may vary by phone manufacturer.
The next screen will show various device details such as phone number, SIM status and IMEI, just go to "Hardware Information". As some of this information is confidential, the image has been edited to preserve the user's privacy.
The smartphone should open a page with various hardware details of the device, such as RAM memory, storage, screen resolution, camera information, SIM card and other data.
Alternative method per app
If the data provided by the system is not sufficient or satisfactory, there are a large number of applications that usually provide much more complete information about the hardware of Android smartphones and tablets.
The most popular of them is probably AIDA64, which has more than 10 million downloads on the Play Store and allows you to identify from simple details such as screen resolution to more complex ones such as enabled sensors and networks supported by the device. The app is free to download, but it charges BRL 5.75 to remove the ads.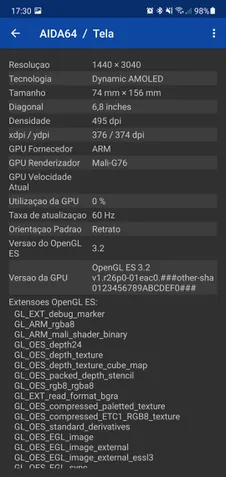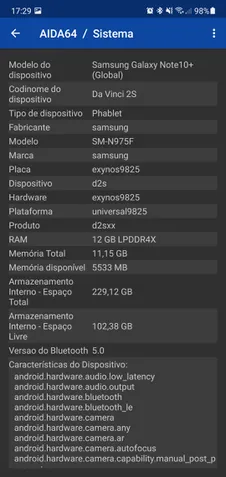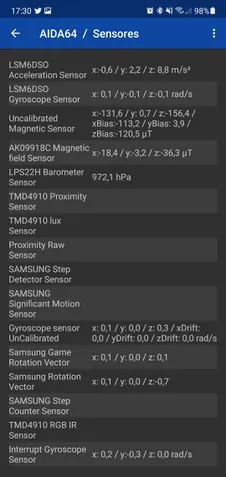 With these simple steps, you can see various details of the smartphone's components. However, it is necessary to keep in mind that each manufacturer is free to have more or less information within the system, and also to provide different paths to reach this objective.